City of Los Angeles | Stormwater Pump Station Upgrade
2363 GPM | 44.4′ TDH
The Sun Valley project involves upgrading an existing waste management facility which has a large stormwater and smaller wastewater pump station. Romtec Utilities designed, manufactured, and supplied this large stormwater pump station to fit the needs of the upgraded facility.
Portland International Airport | Parking Structure Stormwater Pump Station
3600 GPM | 46.4′ TDH
The construction of a new multi-level parking garage at the Portland International Airport (PDX) required a stormwater pump station to handle high flows of stormwater.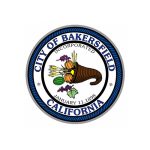 City of Bakersfield | Deep Sewer Lift Station
2200 GPM | 44.1′ TDH
A new residential development needed a deep well sewer lift station to handle high flows of municipal wastewater.
Santa Barbara Cottage Hospital | Stormwater Pump Station
1095 GPM | 18′ TDH
A hospital in Santa Barbara, California needed an engineered pump station to handle medium flows of stormwater.
Walmart in Gardnerville, Nevada | Stormwater Detention Pond Pumping
1300 GPM | 23.4′ TDH
A new Walmart Supercenter required this package stormwater pump station to handle runoff from its large impervious parking lot. A good sized detention basin collects the runoff water during a storm event, including from surrounding properties.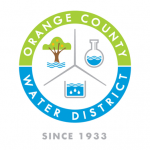 Orange County Groundwater Replenishment System | Collection Pump Station
4500 GPM | 32.5′ TDH
To create new potable water, this lift station pumps clean stormwater from a collection/storage basin to a treatment facility. Duplex vertical turbine pumps move high flows of water very efficiently and use soft starters to reduce torque on the vertical shaft and provide additional pump diagnostics.
The Marke Luxury Apartments | Unique Stormwater Pumping Solution
3591 GPM | 24.8′ TDH
This stormwater pump station was designed to handle variable flows of stormwater runoff. The typical stormwater expectations called for low flow pumping, but this pump station needed to handle high flows as well.
California State University Channel Islands | Stormwater Pump Station
2500 GPM | 25′ TDH
A university needed this package stormwater pump station designed to meet the high flow requirements for draining a detention pond. A flooded inlet line from the detention pond is pumped by submersible centrifugal pumps in a duplex configuration.