City of Palmdale | Industrial Pump Station
389 GPM | 54.5′ TDH
A renown aerospace and defense technology company needed an industrial pump station handling stormwater run-off with potential for fuel at their portion of the airport.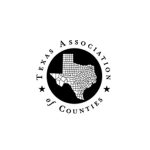 Ajax Gas Plant | Industrial Stormwater and Process Water
200 GPM | 50′ TDH
This package pump station was designed to meet a low flow of industrial process water with added low flows of industrial stormwater. The dual purposes of this pump station required shaft-driven centrifugal pumps with the motors located above-grade.
US Army, Fort Lewis, Washington | Industrial Water Lift Station
100 GPM | 10′ TDH
This package lift station in Fort Lewis was configured to meet the medium flow requirements for a federal industrial process system with stormwater to treatment. Submersible centrifugal pumps are protected from turbulence by a drop bowl.