Pumping Systems for Shipping Facilities, Receiving Docks, & Transit Depots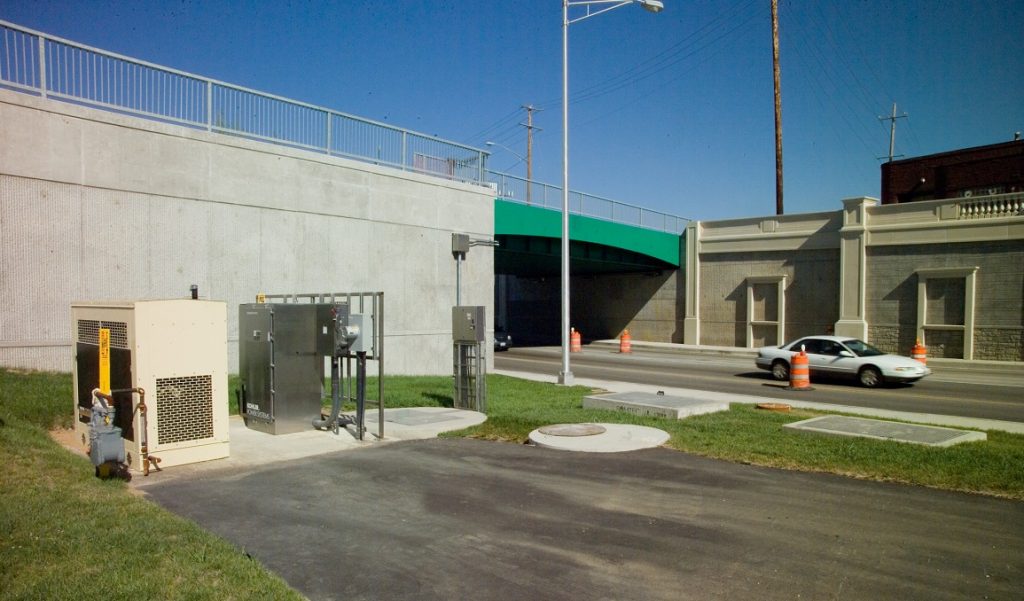 Get a System to Handle Any Type of Water at Transport Sites
Airports, docks, highways, bus terminals, and other transportation sites need pumping systems to handle sewer, stormwater, and potentially other types of water. Romtec Utilities engineers pumping systems that handle the specific water conditions at your site and transportation agency.
Save Time with Our Prefabrication Work
Romtec Utilities provides multiple levels of prefabrication on our pump stations for installation at transportation sites. We provide staged deliveries so that each prefabricated assembly arrives ready for installation. This reduces downtime and disruption of transportation services.
Design Engineering Documents Detail Your Complete System
Romtec Utilities engineered drawings include detailed documentation that clearly list the full scope of system components with data sheets and specifications to meet your project requirements. Our documentation also includes the full scope of services provided by Romtec Utilities, including commissioning, testing, and training on the system.
Romtec Engineers Pump Stations with High Standards for Operator Safety
Romtec Utilities always emphasizes the use of safe and well-documented system components and designs. We include safety features like reliable fall protection and safety grates, limited access to confined spaces, above-grade manifolds, isolated power service disconnects, and much more.
View Transportation Projects
Getting a Transportation Pump Station

Romtec Utilities provides full engineering and design services to meet the specific goals of your project. Romtec Utilities' Engineers are experts in water conveyance systems across a wide array of water types and applications. We work with our clients through every step of the process, from preliminary designs and budgetary estimates, submittal and review processes, installation, and all the way through start-up, training, and warranty.

With Romtec Utilities you gain the support of our dedicated project management team at every step-from planning through installation. Romtec Utilities covers a vast scope of services that help execute the design, supply, construction, testing, and training of your pump system to ensure its success at the site location.

Romtec Utilities provides a high level of system prefabrication prior to delivery of the system to the jobsite. This greatly reduces construction cost and installation time, as well as potential project delays and change orders. This high level of prefabrication can often reduce installation time from weeks to days. Additionally, Romtec Utilities takes pride in our quality control processes, ensuring that when the system is delivered to the job site everything will function as designed.

Romtec Utilities ensures the quality and success of every pumping system from the early stages of design, all the way through installation and construction. Romtec Utilities will send experienced installation advisors to the site who will advise the installing contractor throughout the installation process providing all parties with the reassurance that the station is constructed and ultimately functioning as designed.

Romtec Utilities' startup, testing, and training services are essential to the success of any pumping system. Following installation our technicians are on-site working directly with all parties to field check the control panel, operate the pumps, perform system testing, and provide world class training to all maintenance personnel.

With Romtec Utilities, every complete pump station is covered with a standard one-year warranty. Romtec Utilities also provides ongoing support from our entire team throughout the lifetime of our products. This support is provided to ensure that every pump and lift station project is successful.