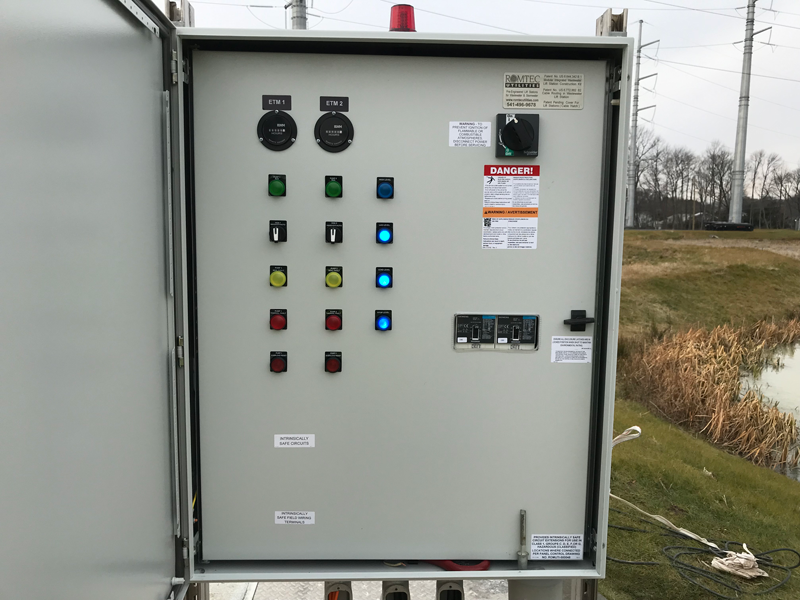 Romtec Utilities designs application specific control panels that meet the appropriate UL code for every project. Romtec Utilities electrical engineer staff can design simple alternating relay panels all the way up through custom industrial program logic controllers (PLC) and human machine interface (HMI) configurations. Every UL listed control panel is designed with the end customer in mind to make operation and maintenance of the system as easy as possible and meet any specific requirements of the owner and maintenance staff.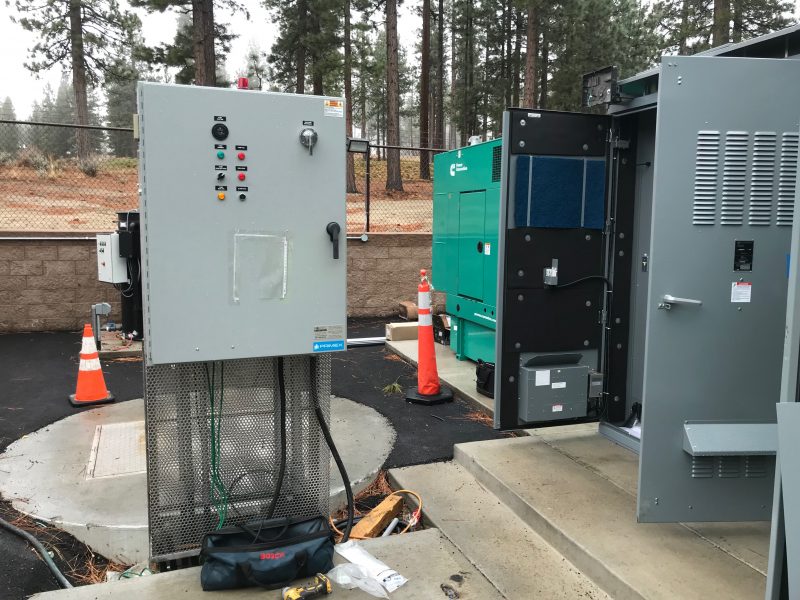 Romtec Utilities can provide multiple levels of a site electrical layout for lift station and booster station projects. Our standard site electrical layout includes orientation of the equipment on your site plan along with a wire size schedule and lift station electrical load requirements. The next level of a site electrical layout includes a conduit schedule along with the equipment orientation, wire sizes, and loading information. The highest level of a site electrical layout Romtec Utilities offers, is the complete layout of all conduits (with sizing) and equipment on your site plan for the lift station or booster station. Romtec Utilities does not handle any of the design work relative to the site supply power or its routing to the site.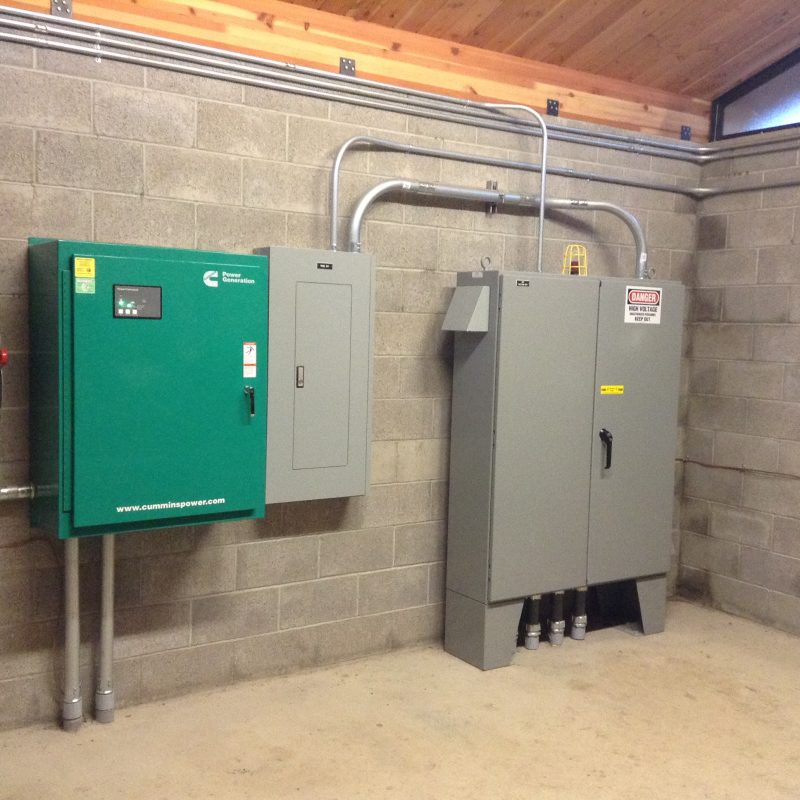 Romtec Utilities can provide the complete layout of electrical equipment in a Romtec Utilities provided control building. The electrical equipment layout and design is often overlooked on projects and is undervalued in importance for making a control building use-able, constructible, and safe. Romtec Utilities' layout and design always factors in required equipment clearance and door location as well as personnel ingress and egress. With Romtec Utilities sister company Romtec, our team can offer a complete control building that is well designed to meet any site design needs.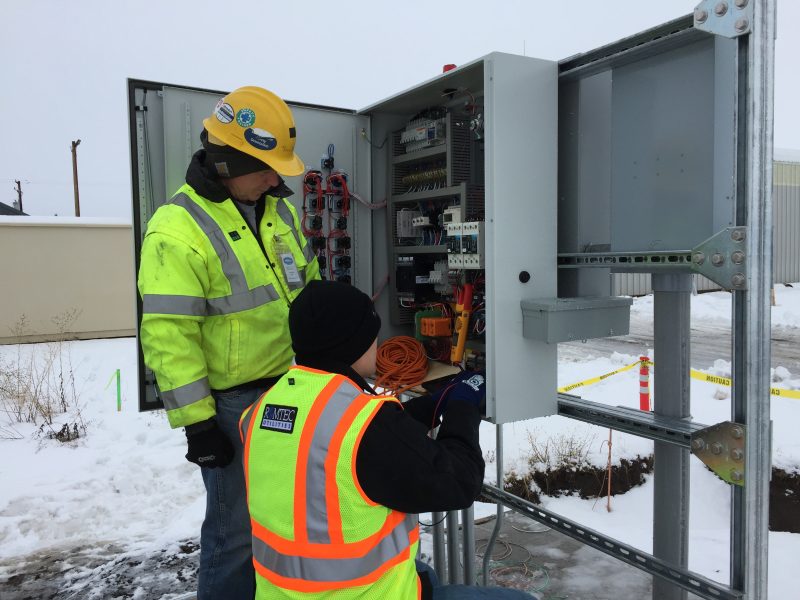 As the wastewater infrastructure in America ages, a lot of municipalities are in need of upgrading or repairing their wastewater lift station controllers. Romtec Utilities can offer design services and equipment to replace the old outdated (legacy) controllers with new modern industrial grade program logic controllers (PLC) and human machine interfaces (HMI). These upgrades can extend the life of the system while offering more flexibility along with new monitoring and SCADA options. Romtec Utilities handles these control panel repair/retrofit projects on a case by case bases to make sure that the end user gets the best possible outcome.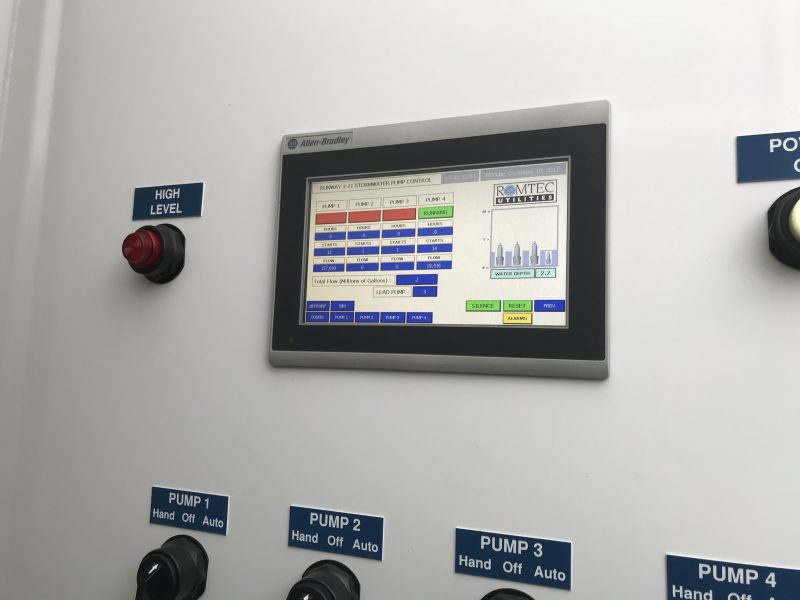 Romtec Utilities provides project specific programming for every Romtec Utilities control panel that includes a program logic controller (PLC) and/or human machine interface (HMI). Romtec Utilities can use a customer's provided program and "load" it on the PLC and/or HMI prior to delivery to the site. In addition, Romtec Utilities also offers custom programming to meet any requirements for a given pumping scenario. Our PLC/HMI programming always keeps ease of operation in mind to make sure that the end user/operator feels comfortable with complete pumping system.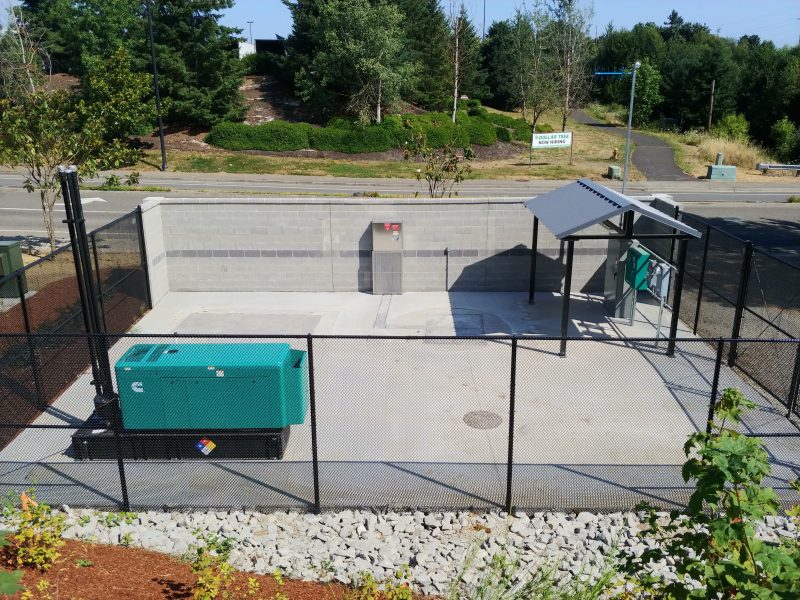 It is common in the world of wastewater, stormwater, and potable water pumping for there to be a permanent backup generator at the system location. Romtec Utilities can size a generator to match the custom project specifications. Generator sizing takes into count the horsepower of the pumps, how many pumps need to be running at peak system demand, and the requirements of the other system power loads such as the control panel and site lighting. Romtec Utilities can incorporate the generator into the complete pumping design and supply package for your next project.