City of Riverside | Wastewater Pump Station
350 GPM
The California Air Resource Board (CARB) needed a wastewater pump station for their new facility being built in Riverside. The owner of the project is the Department of General Services (DGS) Real Estate Services Division (RESD).
City of Palmdale | Industrial Pump Station
389 GPM | 54.5′ TDH
A renown aerospace and defense technology company needed an industrial pump station handling stormwater run-off with potential for fuel at their portion of the airport.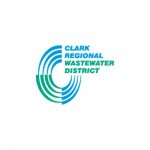 Clark County Regional Water District | Municipal Sewer Lift Station
325 GPM | 48′ TDH
This lift station was designed to meet the medium sewage flow requirements of a municipal lift station. The duplex pump configuration and backup level sensing provide suitable redundancy for a reliable and long-term wastewater lift station.