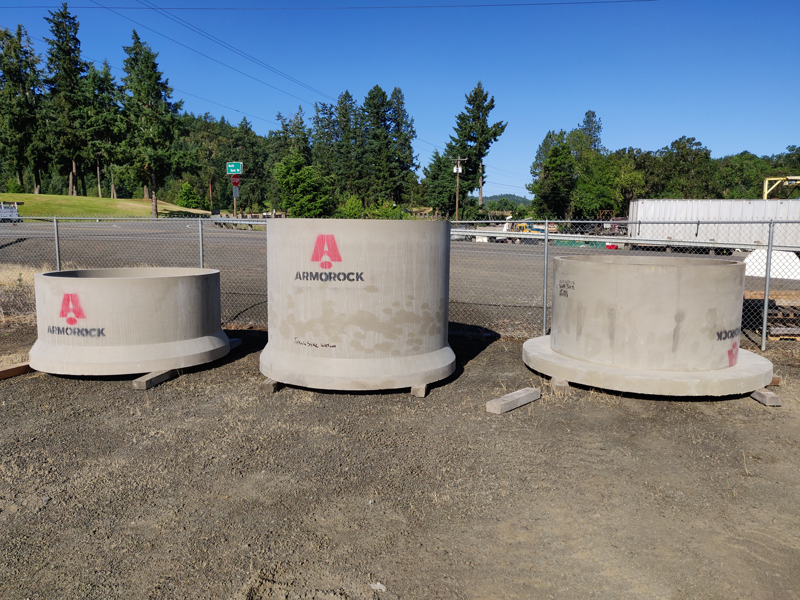 Romtec Utilities engineers pump and lift station system with all structural, mechanical, electrical, and communications systems included. Each system has unique requirements and requires a site-specific design. The wet wells and vaults for each system require a structural unit to house aspects of the pumping system. This can be anything from the water collection basin and pre-screening to metering vaults. These structural components can be manufactured in many different materials that each offer their own advantages, limitations, and special properties. Here is a brief review of the most common structural materials that we supply for wet wells and vaults.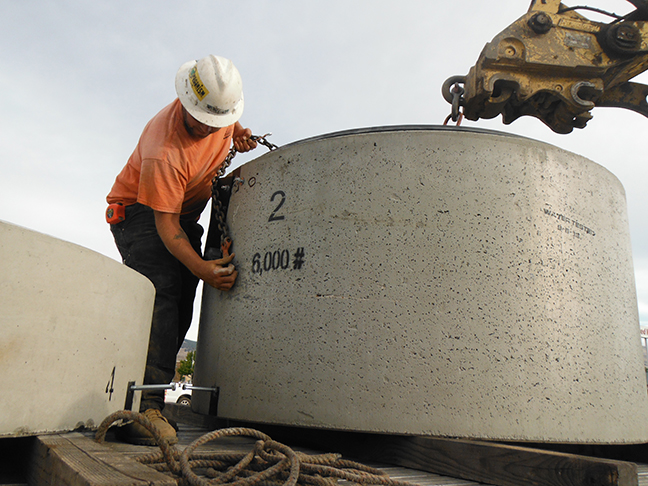 The most widely used structural material by Romtec Utilities is precast concrete. Concrete can be cast-in-place, but precasting structural materials offers a higher degree of quality control and component prefabrication. This is a great material in terms of cost, durability, availability, and lead times. The only drawbacks to this material are its size and weight, which can increase demands during shipping and installation. All concrete can also be susceptible to corrosion that can weaken the material. The market offers a wide variety of coatings and liners, however, to mitigate the damage corrosion can cause with concrete.
Fiberglass is a great material for structures where corrosive or other volatile fluids need to be pumped. Using fiberglass will eliminate the need for a coating or liner on the structural components. Fiberglass can also be fabricated in a double-wall method with offers structural redundancy and the capability for leak detection systems. Fiberglass is not as widely available, and there can be restrictions on the full size and shape of fiberglass structural components. This is a great material for pre-fitting and prefabricating aspects of the pumping system, and fiberglass typically arrives as a single, easy to install unit.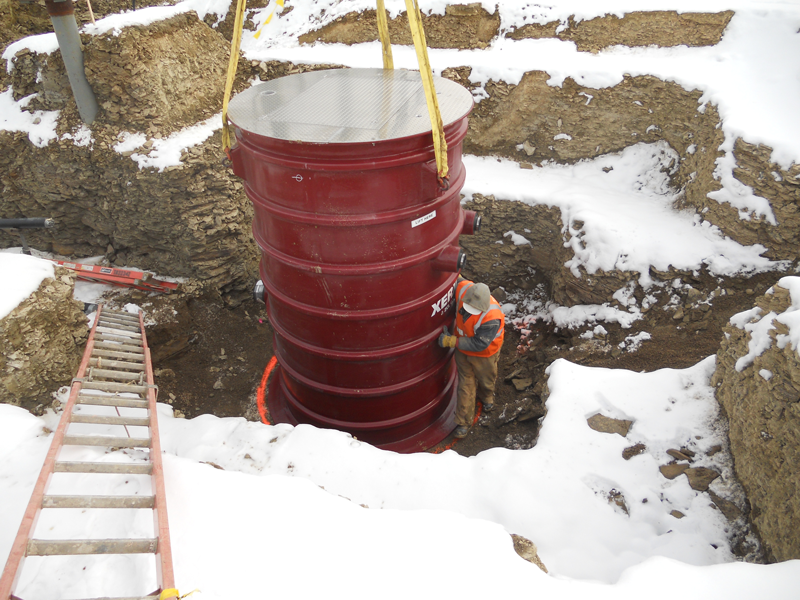 A structural material that is growing in use is polymer concrete. It is not technically concrete but rather a polymer resin that is cast in a similar process to concrete. It can be cast in thinner pieces than traditional concrete, creating structural components that weigh less than comparable concrete components. Additionally, polymer concrete offers many advantages of fiberglass. As a synthetic material, polymer concrete can be fabricated to resist many types of corrosive and caustic water types. As a growing structural material, polymer concrete currently is not as readily available and cannot always be fabricated in every shape and size.
In addition to these materials, steel is another structural material that is used for wet wells and vaults. Steel, especially stainless steel, is resistant to high water temperatures and many types of corrosive or caustic conditions. Like concrete, steel has tremendous availability in terms of manufacturers and experience. The major drawback to using steel or stainless steel is that it can be very expensive. This material is also very responsive to market conditions, creating cost that can fluctuate drastically in short periods of time.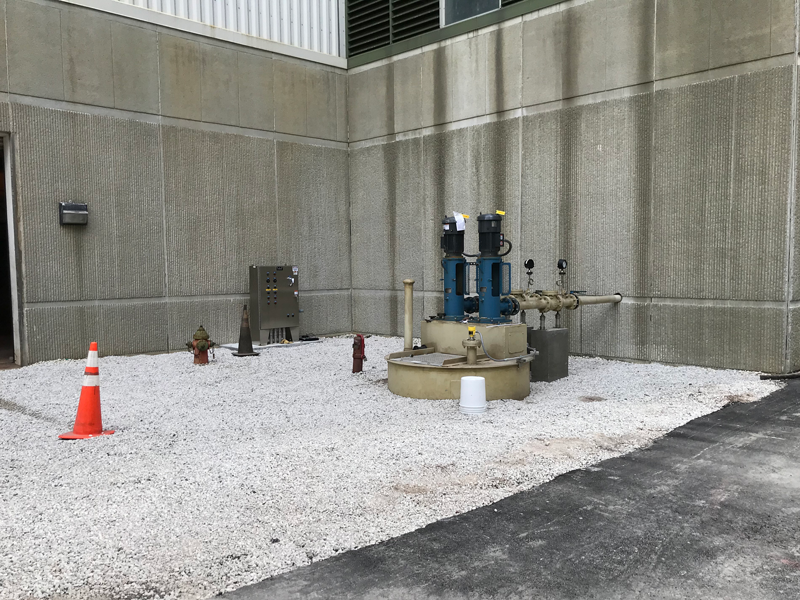 The structural materials used for vaults and wet wells are always applied with the specific design requirements of each pumping system. Included in these requirements are the preferences and standards of the customer or system owner. Romtec Utilities works with each customer, their engineers, and the specific pumping requirements to propose the best structural materials in terms of life span, durability, cost, lead time, and ease of install. Contact our sales staff today to learn more about our structural component materials.