Designed and Programmed by our Experts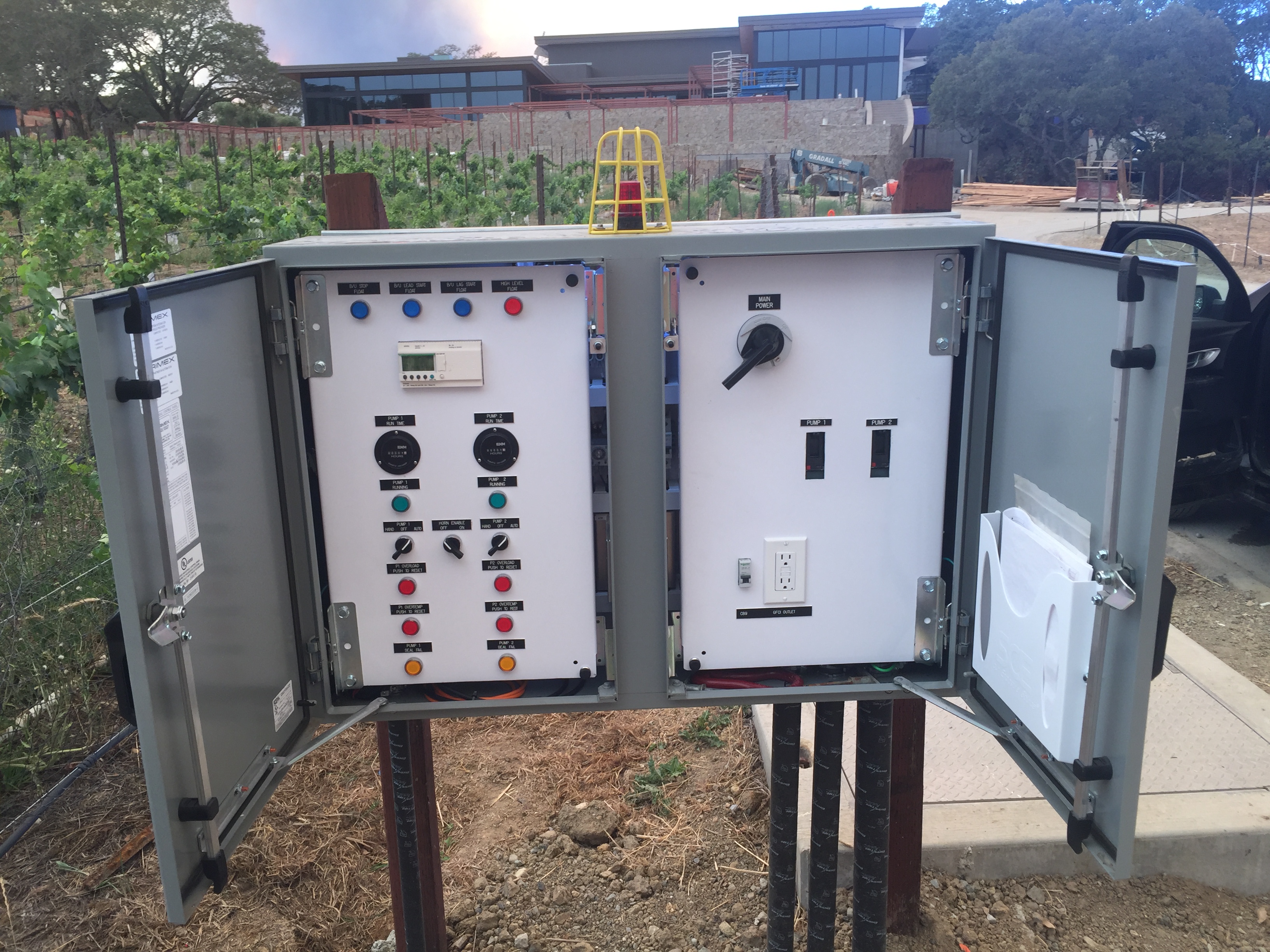 Romtec Utilities has expertise in electrical engineering to assist in the design of our lift stations. As a part of our pump station packages, we design control panels for use in all types of pumping applications and have the capability to integrate a variety of different control functions. Offering the right controls for a Romtec Utilities supplied pump station plays a significant role in a customer's overall satisfaction and the long-term success of the system.
Romtec Utilities control panels are designed and programmed by our experts at our facilities, prior to shipment to the jobsite. Romtec Utilities works with UL listed panel shops across the US to fabricate our panels based on the provided designs. Once complete, they are shipped to our facility for further quality control prior to being shipped to the job site. Romtec Utilities control panels come in a wide array of enclosure types depending on the application.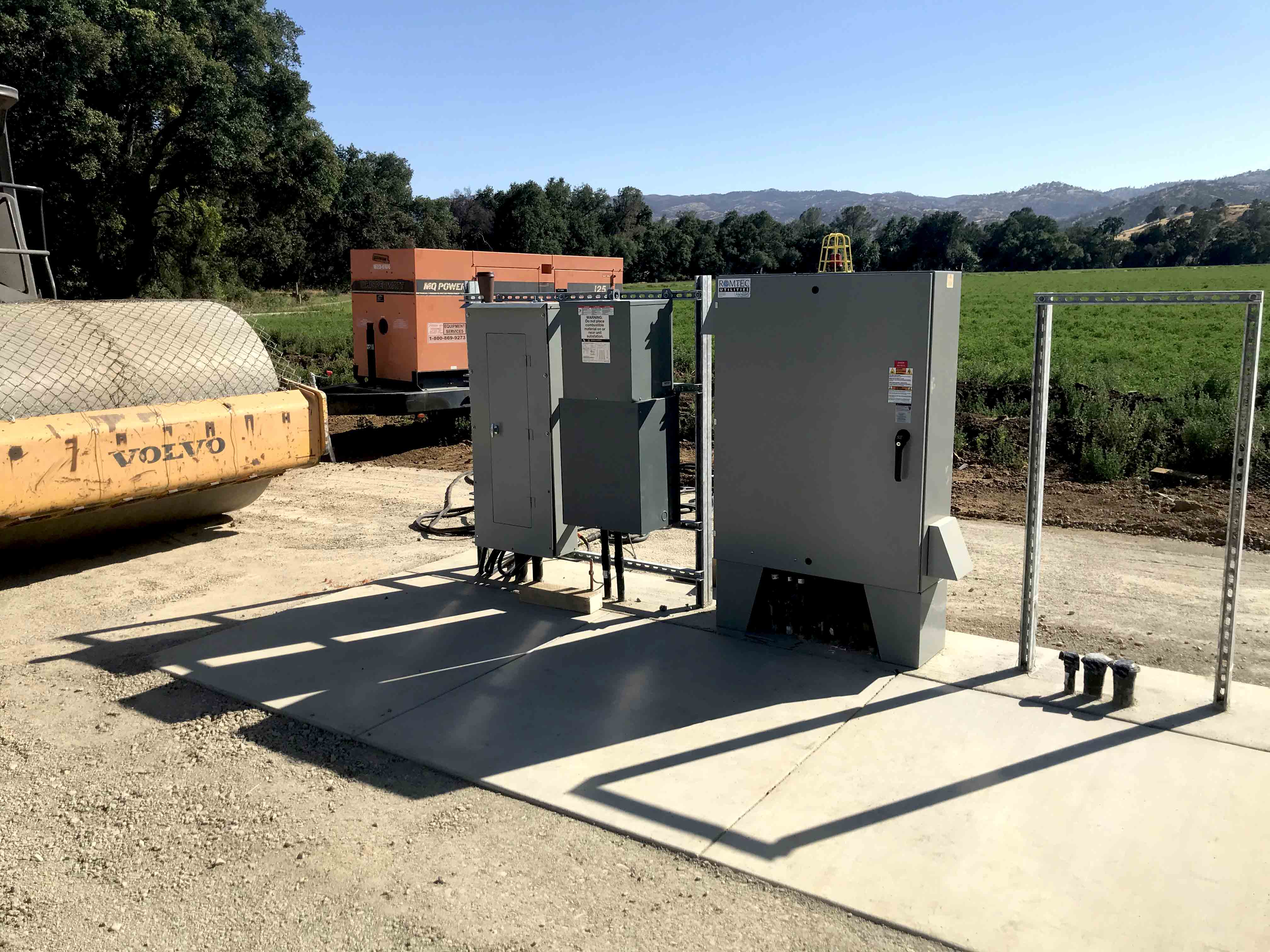 Control panels can contain a large amount of system information such as level readings, pump run time, flow meter readings, and much more. They allow maintenance personnel to monitor information, perform maintenance, and control the lift station to ensure safety of the site. The controls can be as simple as alternating relays paired with some "Dry Contacts" for telemetry and as complex as industrial grade program logic controllers (PLC's) with color human machine interfaces (HMI's) and cellular VPN routers.
When designing a control panel, one of the major factors that Romtec Utilities takes into consideration is the comfortability of the end owner to operate the controls and maintain their pump system. Sophisticated, expensive, and elaborate control configurations can be intimidating and challenging for some users and are not always the best option for a lift station.
Romtec Utilities takes a couple of factors into consideration when designing a control panel for an end owner, including the capabilities of their maintenance staff, number of systems they own, and preferences. While there are limitations with the customization, depending on the application, Romtec Utilities designs our systems to be as user friendly as possible.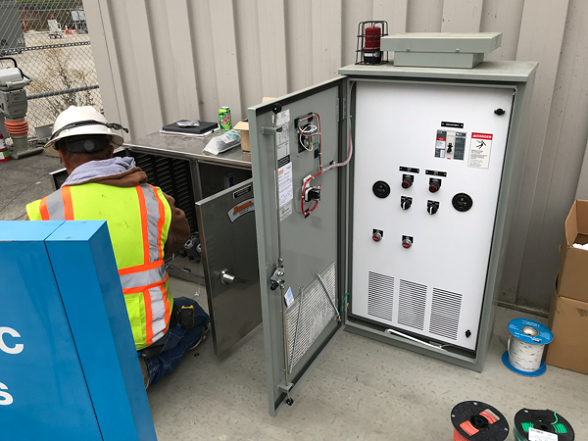 In contrast, end owners who have numerous systems, such as sewer districts, may prefer a more advanced control scheme. They are familiar with the controls and maintenance, and often have a greater maintenance capability than new owners. Experienced end owners may also have standards/preferences that they have developed over the years that will help them to create a more tailored experience with their lift station.
Customer preferences are a primary role in determining the control configuration. A customer may have preferences that are not the latest technology, but ultimately is a control configuration that they are comfortable with and is implemented across a majority of their systems, that is. Providing our customers with the controls that they are most comfortable/familiar with creates a smooth and safe workflow, making it the best option for their system(s).
By designing our own controls in house, Romtec Utilities provides a more custom and tailored experience for our customers and their capabilities. Lift Stations, booster stations, and stormwater pump stations can all be complex, but the controls do not need to be. By taking factors such as maintenance capabilities, number of systems owned, and customer preferences into account, Romtec Utilities can design and supply the best control scheme for the situation and owner.