Romtec Utilities is a one-stop shop for all structural, mechanical, electrical, and plumbing aspects of a packaged booster station, and can even offer the integration of a control building from our sister company Romtec, Inc. into the system package. Control buildings house important system components, protecting them from weather and vandalism, keeping the booster station out of sight, and lengthening the life of the system.
Integrating a control building into the project can greatly improve the operational life of the system but requires careful planning to ensure that the control building accommodates working clearances, is properly ventilated, follows local building codes, and will perform its function as a critical part of the overall system. When Romtec Utilities supplies a booster station with a control building, our experts work closely with Romtec's expert engineers to ensure that the specialized control building will perfectly accommodate the booster station, the control panels, any generators, and any other equipment.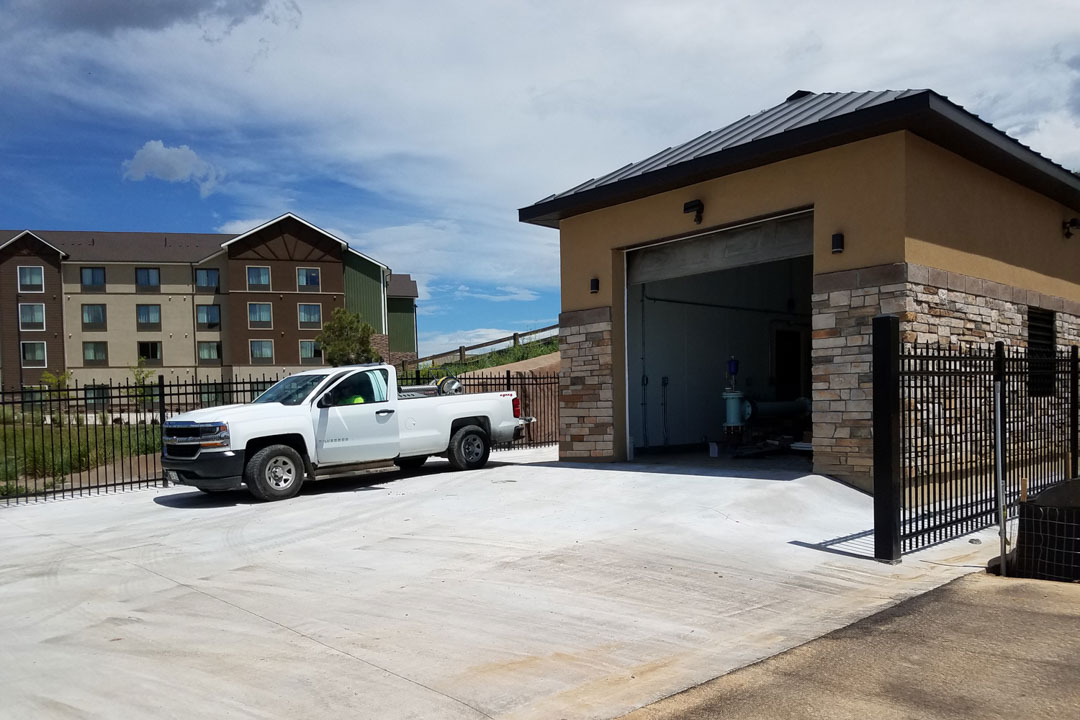 Romtec Utilities designs the control schemes for our packaged booster stations to ensure that the system is easy to use and maintain by our customer. Maintenance is an important part of keeping any system or building in shape, and difficult maintenance leads to further problems down the line. This also applies to control buildings which need to allow easy access to the interior system. Control buildings can be equipped with roll-up doors that make it easy to access machinery and get equipment in and out of the building. The buildings themselves can also provide valuable shelter for maintenance personnel in colder months, making maintenance easier and safer.
Control buildings can be constructed from a variety of materials, such as municipal grade CMU block, steel, fiberglass, and more. The most common of these, CMU block, is an easy to source material that is hardy and reliable, cost effective, and strong enough to withstand long-term wear and tear from wind, rain, and other weather concerns. CMU block is often drop-shipped directly to the job site from the supplier, saving both time and money in shipping costs. For customers that need to match existing buildings or want their control building to fit a certain aesthetic, control buildings can be customized to fit these needs.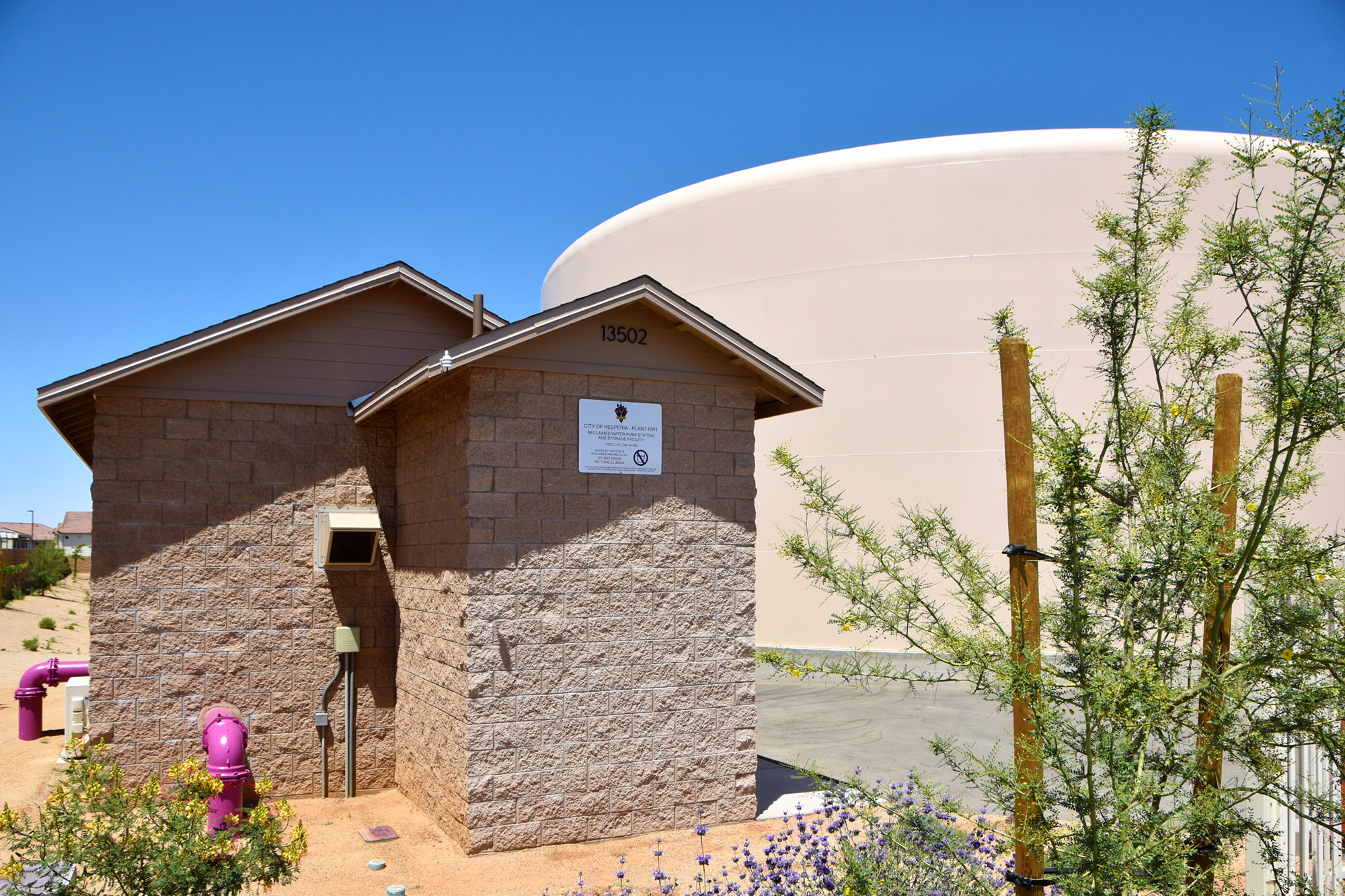 There are a wide variety of ways that a control building can be customized to meet our customer's visual guidelines. CMU block is available in many shades and finishes, and a structure can utilize multiple colors and finishes in a pattern to add a unique look to the structure. Romtec also offers numerous siding packages that can be added for an upgraded look that fits in with or directly matches the aesthetic of the area or development that the Romtec Utilities booster station is in. These packages include stone veneer wainscots and siding, lap siding, board and batten siding, and more. The roofing can also be customized, with metal roofing and shingle roofing available in an array of shades.
Romtec Utilities can function as a one-stop shop for all your booster station and control building needs. Our expertise in pumping systems and our sister company's expertise in buildings combines to form a dynamic and impressive force in modern infrastructure that gives our customers peace of mind about their investment in our pumping and building packages. Romtec Utilities and Romtec can even offer installation of our booster stations and control buildings in our design-build or "turnkey" services, making it easier for our customers to get what they need all in one place.