At Romtec Utilities, Water Types like Wastewater, Stormwater, Industrial Process Water & Potable Water determine the "basics" of each pumping system and their respective design configurations. Romtec has over 22 years of experience designing and supplying pumping systems for these water types and more.
Our process begins with the water type and the determination and discovery of how each customer and owner wants their specific system to be configured & how they want it to operate. In the U.S. each "water district": and or "owner" has various specific "standards" and or "preferences" as to how they want their systems configured & how they want them to operate. At Romtec, we always develop each system & its design to meet that owners' "standards" or "preferences."
In all pumping systems regardless of water type, there are at least 5 areas of design/engineering consideration: structural, mechanical, electrical, control, and communication. The Romtec sales and engineering staff works with our customers and the end owner to develop each complete pumping system to meet the specific design configuration, and operational methodology preferred by that systems owner's and their operators.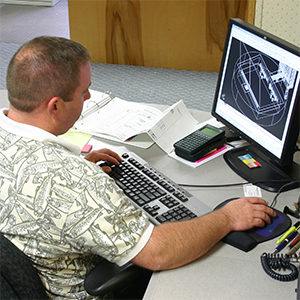 Preliminary design and budgetary estimate
This first step is provided by Romtec at no charge. We review a wide variety of details ranging from the site constraints to preferred or required elements & operational methodology. We collect & review all known, assumed, existing and new design aspects including head conditions, invert elevations, pipe sizes, distance to be pumped, available power, local weather, frost depths, Geotech reports and of course water type. We evaluate all of these along with our customer's budget in order to produce a preliminary specification, preliminary design drawings and budgetary pricing.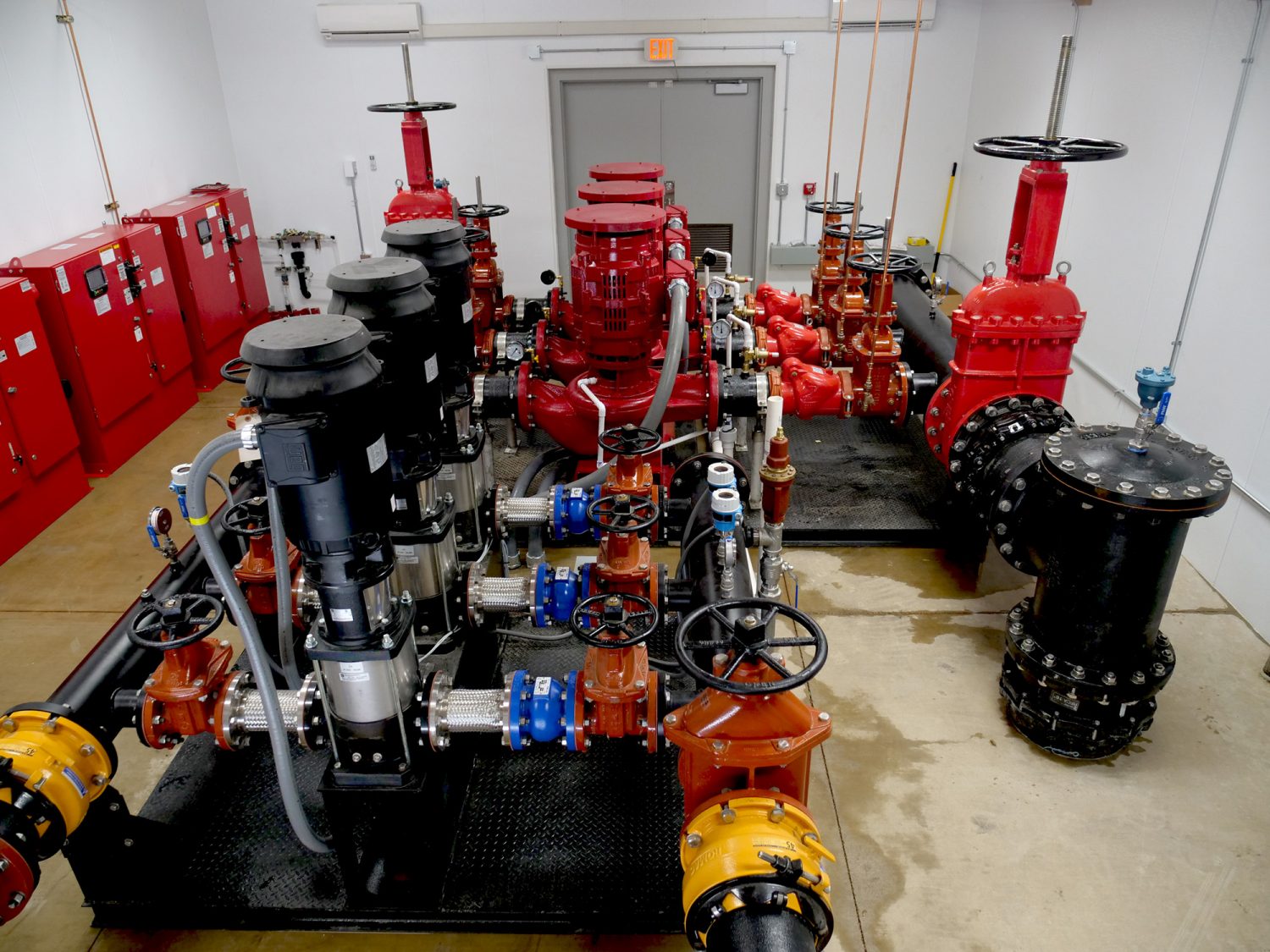 Once the preliminary design and budgetary estimates are accepted Romtec then provides its quote and receives a purchase order from our customer. This step also includes establishing timelines, terms, conditions, and various milestones that correspond with each customer's schedule.
Submittals & Complete Design Drawings and Specifications
This step moves each project from Romtec Sales to Romtec Project Management, Documentation & Engineering.
Each system "submittal" is an extensive document which defines the Romtec supply and scope as well as the scope of others in great detail. In most cases Romtec now begins direct communication with all parties including our customer, subsequent owners, and all related engineering, and/or design reviewing entities. This step provides all parties with the opportunity to review, revise and/or change the Romtec design until everyone can approve and provide Romtec with Notice to Proceed with production.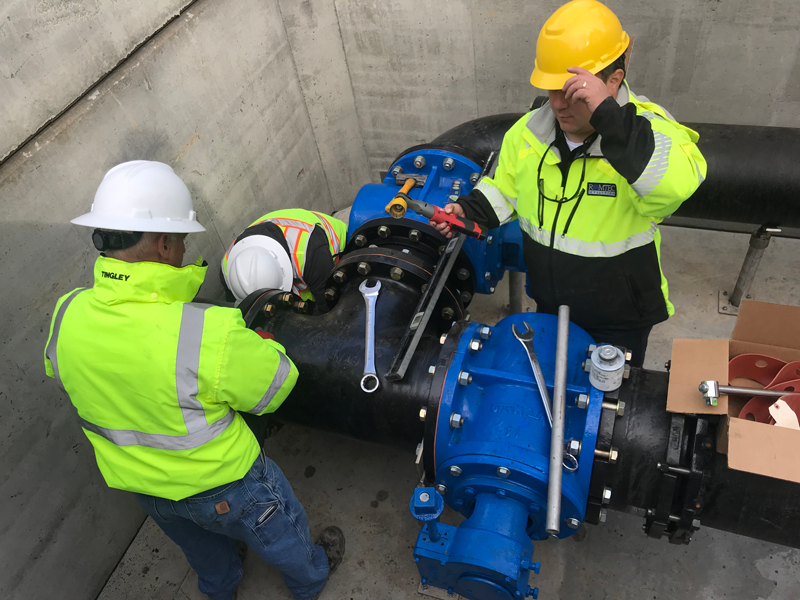 Romtec Pumping System Production
This step typically involves Romtec production & related prefabrication of all supplied structural, mechanical, electrical, control and communication aspects of each system. This work is done primarily at Romtec but may include structural and/or mechanical production/prefabrication somewhere near the jobsite. All electrical control, communication, and related software testing occurs at Romtec.
Romtec typically ships in 3 defined phases.
Structural- Whether underground or above ground Romtec delivers all, and provides an on-site advisor, to help each customer's "construction crew" with their installation.
Electrical– After complete testing at Romtec, all electrical is delivered once the site electrical is ready. In some cases, we provide an on-site advisor but, in most cases, Romtec coordinates with the site electrician via phone and email to assist them in their installation & connection of all electrical.
Pumps, Level Control, Start-up- This third and final delivery coincides with the Romtec startup/testing & training technicians' arrival on site. These elements are installed by the installing contractor with the help of the Romtec Technician. Once all is in place, the Romtec start up tech (and others) perform the "startup" and complete all testing, training, and related project documentation. In many cases this final step is also the transfer of the system from our customer & or their contractor to the end owner/operator.
Every job is different as is every pumping system. The complexity of the job and its timelines varies but over the years we've proven time and time again that the process works and provides all parties with the results they need at the price they can afford.
For Romtec, each job is an opportunity to provide all parties with a predictable and well-conceived process that meets the budget and the timelines required. For our customers & end owners, it's an opportunity to "lean on" Romtec as a proven professional in the unique and site-specific world of pumping systems for various water types.
It has taken Romtec years & years to gather the pumping system personnel and experience required in sales, design, engineering, documentation, project management & on-site advisors and technicians. We are proud of our company, our history and the wide range of pumping systems and customers we have developed. Most of all we are pleased and proud to work with many of our old and new customers again and again.
To get more information about the Romtec Utilities process, reach out to Romtec Utilities sales staff at rusales@romtec.com.