At Romtec Utilities we provide a complete scope of work as we design, supply, and prefabricate the structural, mechanical, and electrical components for pump stations.
Are you a new or bidding contractor trying to figure out how you will install a Romtec Utilities pump station?
Or what exactly does Romtec Utilities provide along with its other service offerings?
Look no further.
At Romtec Utilities we provide an installation advisor at the site at the time of installation to advise on the process. We also provide a startup technician who will perform the startup, testing, and owner training for the system once its installed.
We cover all the bases of the system so that your pump station is constructed correctly and it's operating according to its design.
After the system design has been approved Romtec Utilities will prefabricate and deliver the pump station in three major deliveries.
The first shipment includes all of the "Underground Equipment" (wet well, valve vault, piping, valves, fittings, etc.).
The second shipment is all of the "Electrical Equipment" (Control Panel, misc. Electrical) and the third shipment includes Pumps & Level Sensing (Romtec Utilities will store items safely until the time of startup to ensure no damage or loss onsite).
To learn more about how the underground will be delivered, click here!
High Level Prefabrication
Romtec Utilities prefabricates a system to the fullest extent possible prior to shipment. This will include coring all holes, mounting discharge elbows and brackets, as well as fully assembling the valve vault. Our high level of prefabrication over "traditional" suppliers cuts down the onsite time for contractors to install the system.
We have covered the various processes about our prefabrication of pump stations on our blog, for example here we go into the prefabrication process of our valve vaults.
You can learn more about the prefabrication of the complete underground here.
Installation to Completion
Once production of the system is complete by Romtec Utilities it's time for construction of the system at the site of the project.
Romtec Utilities provides an installation advisor at the time of delivery and installation to oversee the installation of the wet well. The advisor is a valuable resource for understanding the engineering documents at the site.
Romtec Utilities also has alignment brackets for the stacking of the wet well which aligns all of the pumps, pre-cored holes, and the top slab.
Once the system is installed and connected, Romtec Utilities will provide onsite startup, testing, and owner training services including: setting level sensing, operational check and test of pumps, startup of control panel, drawdown and performance testing, and training of maintenance staff on system operation.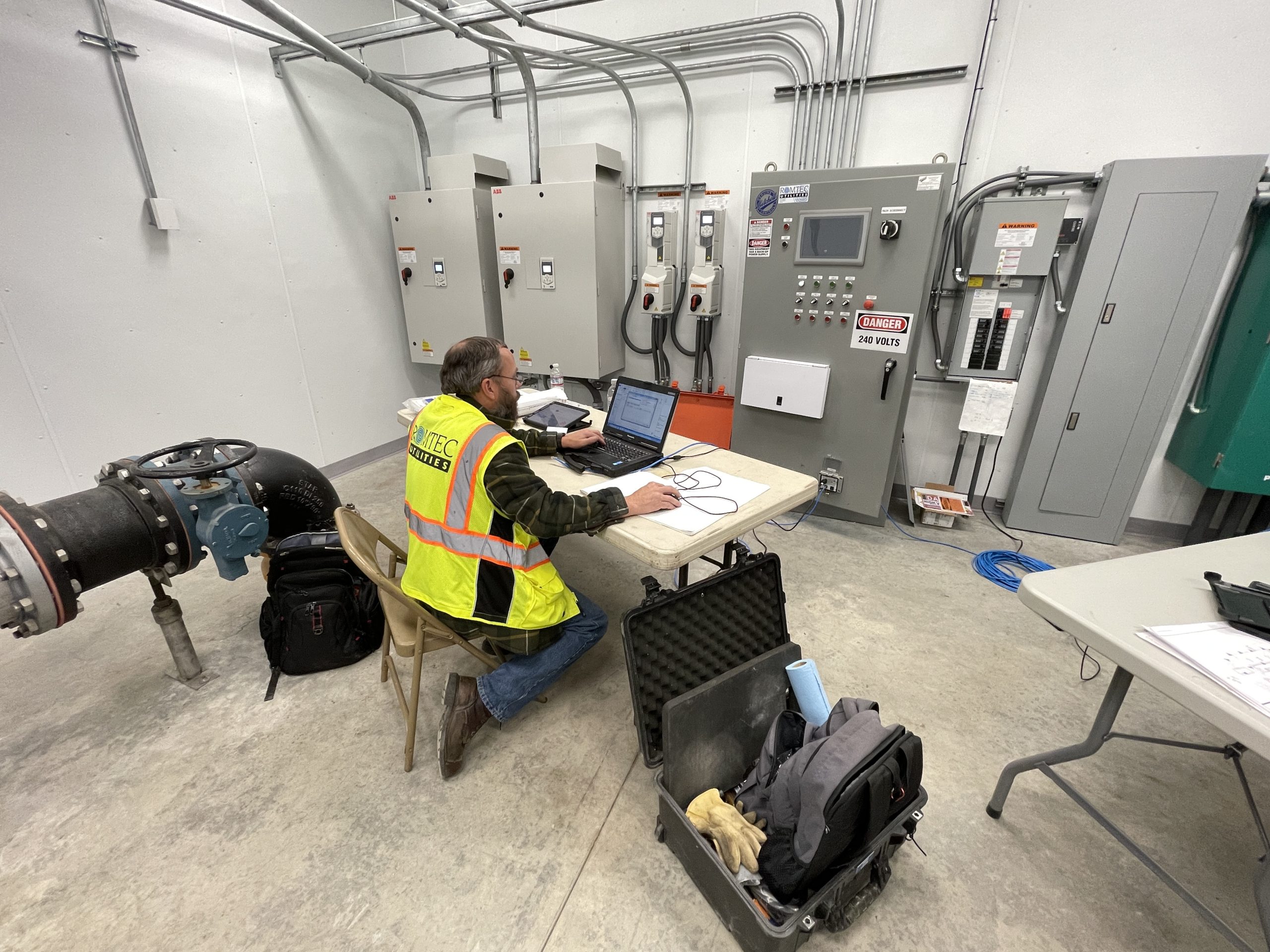 Romtec Utilities covers a vast scope of services that help execute the design, supply, and construction of your pump system to ensure its success at the site location. We work with the installing contractor to complete the pump station in a timely fashion using our design expertise and 21 years of experience prefabricating pump systems.